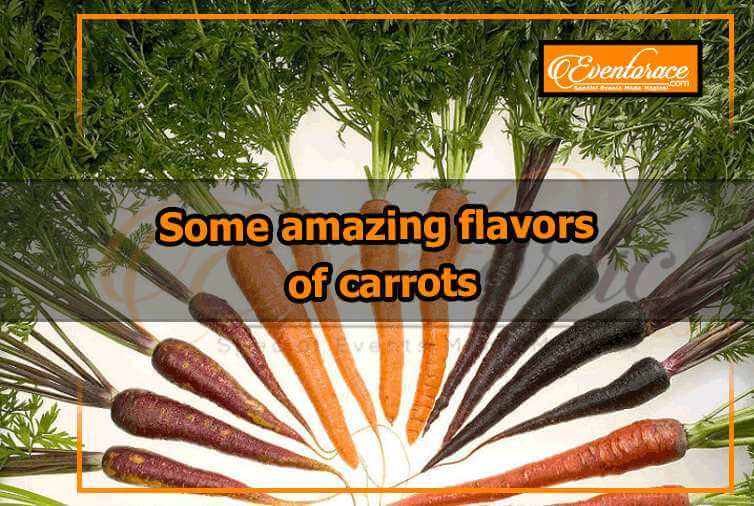 Some amazing flavors of carrots
Carrot is a vegetable that is very popular in both raw and cooked. Extracted from its juice and its pickles are also very popular.
Carrots are rich in starch, iron, protein, glucose, and above all vitamin A.
Carrot juice is the best medicine for people with low vision. Carrot juice and raw carrot also play an excellent and active role in skin diseases. Not only for education but his alertness and dedication to are most required. Lowers cholesterol, so it is extremely useful for heart patients. Many products are made from carrots. For example, carrot halwa, carrot pickle, salad, etc.
Carrots are preserved in pickles for year-round use. Here's how it works.
One pound of cabbage, half a cup of oil, one pound of carrots, four tablespoons of turmeric, one pound of large green chilies, four tablespoons of crushed red chilies, three tablespoons of crushed red chilies, three tablespoons of crushed coriander, two tablespoons of chopped garlic ginger, half Take a cup of vinegar, two tablespoons of crushed mustard, salt (to taste).
Finely chop the cabbage and carrots, slice the peppers in the middle, and put them in a large tray or bowl, in which all can be easily combined, all the spices except oil, put in the vegetables and mix well. Take it and then put oil on top and keep it in a glass jar. These pickles can be used all year round. Make large quantities, then keep them in a glass jar and refrigerate, otherwise there is a risk of spoilage.
Here are the ingredients for another recipe for carrot pickle.
Cut three carrots into long thin slices, then add crushed garlic, half a teaspoon of ginger, half a teaspoon of red pepper, half a teaspoon of crushed coriander, and mix with turmeric and salt as required. Then add a teaspoon of oil to it and drink delicious pickle with dal curry and paleo etc.
If you want to use carrots as a drink, then take two kilos of red carrots, three teaspoons of rye, one and a half teaspoons of red pepper, half a teaspoon of black salt, and white salt as required.
Cut the carrots into four pieces to make the syrup. Finely grind the rye and mix all the spices, then put four liters in a clean earthen jar or glass jar and add carrot pieces and spices and shake well, then close it and leave it for four days. The delicious syrup is ready.
Tags: