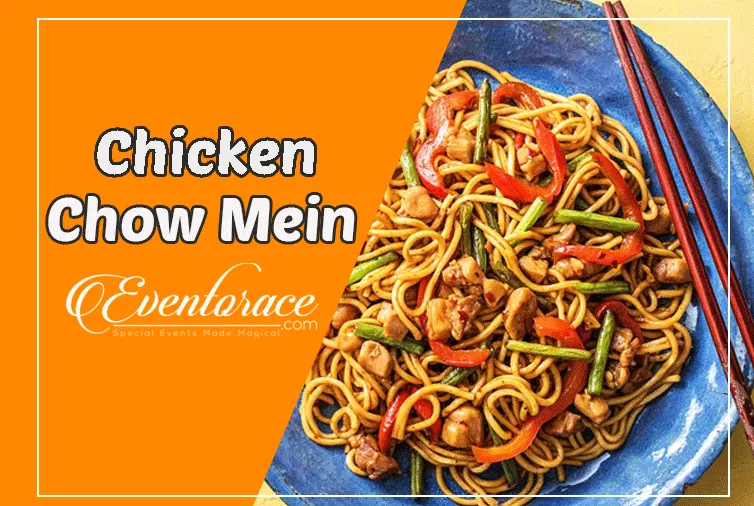 Desi Chicken Chow Mein Recipe
Most Pakistanis like Chinese food. Indigenous style Chinese food. It cannot be weak, yet it must have the scent of soy sauce and sesame oil so that it can pretend to be Asian.
We have tried a variety of Chow Mein recipes, but somehow they do not meet all our needs: spicy, flavorful, the right balance of vegetables and noodles, veggie.
Full preparation time = 15 min
Cooking time = 25 min
For how many people = 3
Ingredients
Two to three chapattis
Salt to taste
A teaspoons crushed garlic
Chicken breasts one piece
Green onions two to three pieces
Carrots a number
Cabbage a small number
Capsicum one piece
A tablespoons vinegar
A tablespoons soy sauce
A tablespoons chili sauce
Half a teaspoon of ground black pepper
Three to four tablespoons of cooking oil
Step by Step Instructions for cooking
Step One: to make this unique dish, take fresh or one day old chapatti, roll it, and cut it like fine spaghetti with the help of scissors.
Step Two: Wash the chicken breasts and keep them in the freezer for a while then cut them into thin strips.
Step Three: In a frying pan, heat the cooking oil lightly, finely chop the white part of the green onion and fry lightly. Then add garlic, chicken, and fry.
Step Four: When the chicken turns golden, add salt, pepper and chili sauce and fry for three to four minutes.
Step Five: Then add chopped cabbage, carrots, capsicum and bread strips just like bread and fry.
Step Six: Finally add vinegar, soy sauce and finely chopped green onion leaves and cover. Remove from the heat after three to four minutes.
Step Seven: Take out in a hot dish and serve with custom green sauce or tomato ketchup.
Tags: