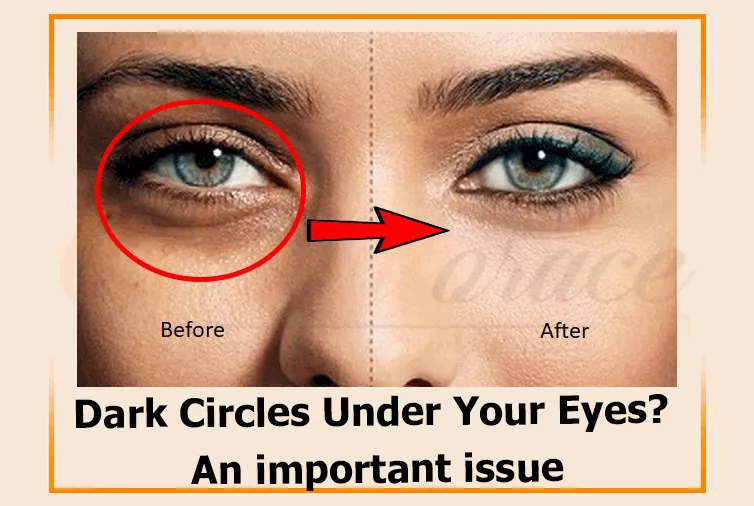 Dark Circles Under Your Eyes? An important issue
In this way, everyone wants to look good, but when it comes to gender, it is considered even more important to look good, that is why women try new things to enhance their beauty.
Sometimes they use a cream,
sometimes a tip.
Sometimes a beauty parlor is approached,
sometimes an expert is consulted.
This is because women are very sensitive about their beauty.
If even a small pimple appears on the face of a girl or a woman, she does nothing to cure it. Girls and women work day and night to whiten their complexion, remove blemishes from their face, and look more beautiful and many girls completely ignore the dark circles around their eyes in this cycle. ۔ When viewed, it is these dark circles that tarnish all their beauty.
There are many causes of dark circles under the eyes, the biggest of which is insufficient sleep. In addition, the misuse of mobile phones and staring at the computer screen from morning to evening also causes these eye circles. At first, their marks are very small, but as these works get faster, the marks of the circles also get deeper, which starts to look quite ugly.
Men, as well as women, are bothered by dark circles under their eyes. Circles in men are usually caused by excessive smoking, stress, and overeating. There is no need to go to a parlor or a doctor to get rid of these circles because the solution lies in your kitchen.
Natural ingredients in tomatoes are helpful in removing eye circles.
1) Mix 1 teaspoon of tomato juice with 1 teaspoon of lemon juice, and apply it on dark circles, and wash it off after ten minutes. Repeat this process twice a day. In a few days, you can get rid of these circles.
2) Peel squash, and squeeze the juice. Apply this juice around the eyes with the help of cotton wool. After ten minutes, rinse your face with plain water. Doing this on a daily basis can give you better results.
3) Soak a tea bag in water and keep it in the freezer for a while to cool down. Now place this cold tea bag over your eyes for ten minutes. The difference will be felt in a few days.
4) Apply cold milk around the eyes with the help of cotton. There will be a clear difference.
5) Mix a few drops of glycerin in cane juice and apply to the circles. It not only helps to remove the circles but also creates a natural glow in them.
Also, getting enough sleep and drinking eight glasses of water a day is a cure. Limit the use of the smartphone, especially in the dark, do not use it at all. From opening our eyes in the morning to closing our eyes at night, we use smartphones so much that we seldom have the opportunity to sit without a phone. Also, keep a proper distance from the computer screen and keep your eyes on the screen constantly, rest your eyes after a while, so that you can be protected from the harmful light that is constantly falling on the eyes.
Tags: